About Us
---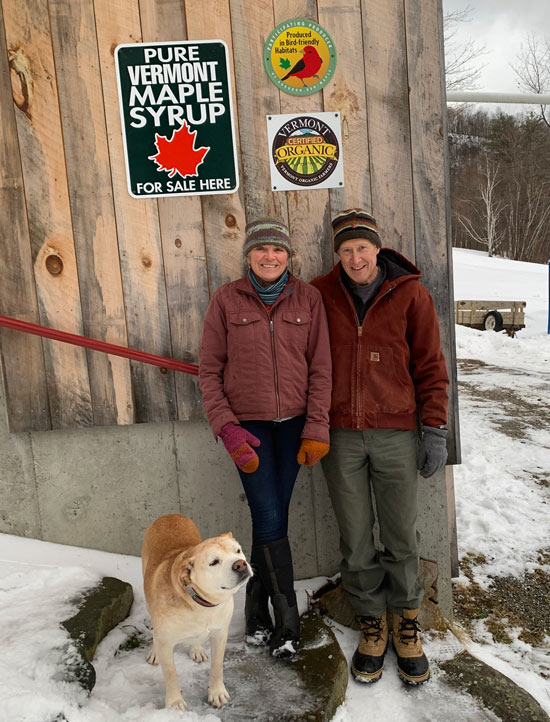 Set above the Huntington River Valley in Starksboro, Vermont, Shaker Mountain Farm was sugared with buckets and horses for generations into the 1960s, then abandoned. The old sugarhouse foundation, rusty buckets and pans reminded us of earlier times.
Richard Faesy and Ann Bove learned the practice of "maple sugaring" – a Native American and Vermont tradition – with buckets from a neighbor. In the mid-1990s, they began installing a modern tubed system in the sugarbush, beginning with a few hundred taps and eventually growing it to the 2,150 taps maintained today.
Founded in 1986, Shaker Mountain Farm is a small, family business. The farm's 30-acre sugarbush is Audubon Vermont certified bird-friendly and pure maple syrup is Vermont Organic Farmers certified organic.
In addition to the sugarbush, Shaker Mountain Farm is comprised of a home, barn, sap shed, three-season greenhouse, open fields and large garden. This is where Ann and Richard raised two daughters as well as a menagerie of farm animals, dogs and cats.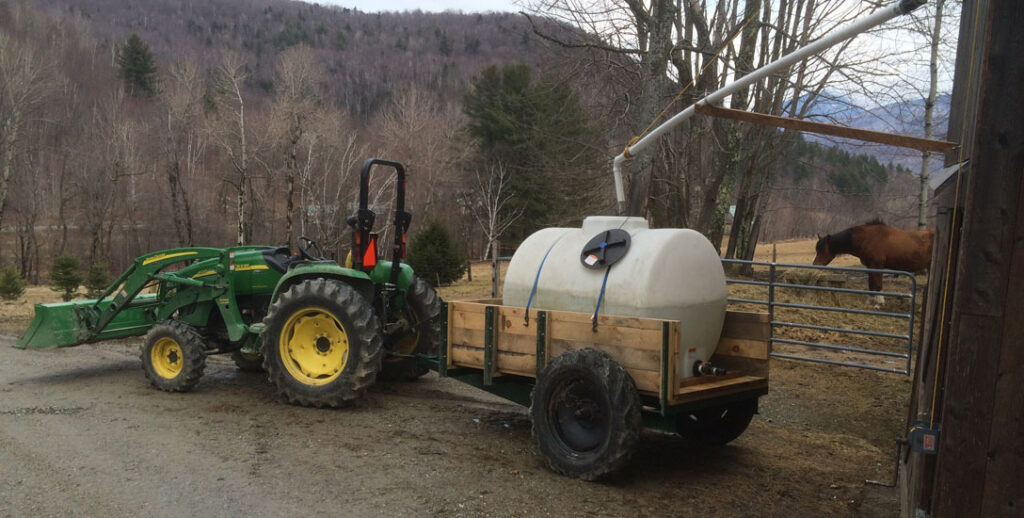 Shaker Mountain Farm is located on the traditional territory of the Abenaki people and the Wabanaki Confederacy. We acknowledge that this land was stolen through a history of bloodshed, colonialization, and white supremacy. In recognition of these past wrongs and to make a small contribution towards reparations, Shaker Mountain Farm donates a portion of its revenues and maple syrup crop to groups that support indigenous peoples.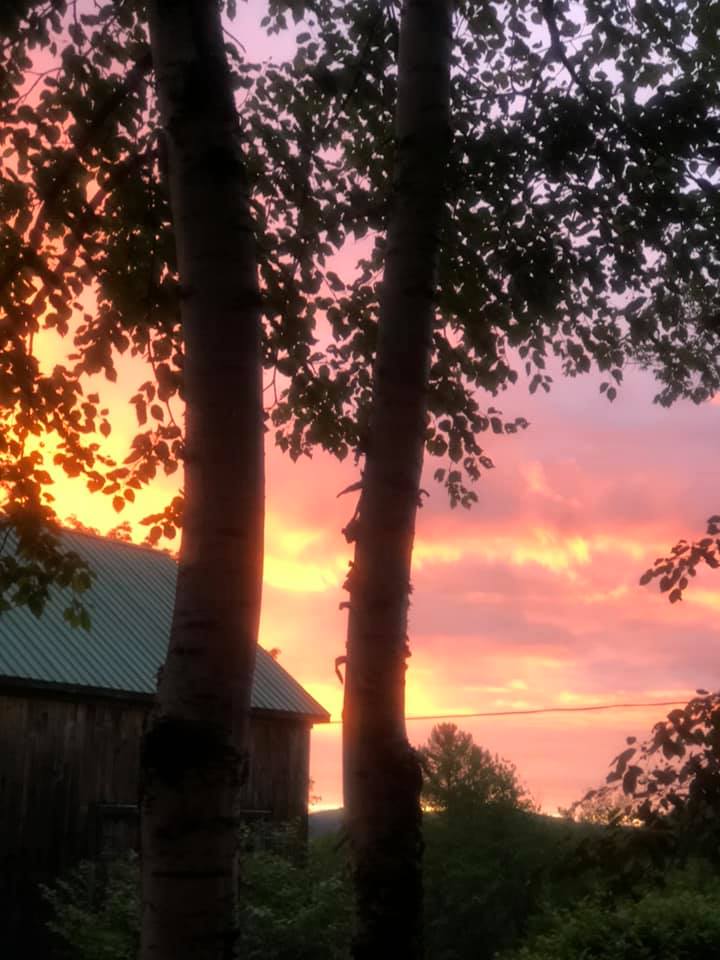 Richard is a principal and co-founder of Energy Futures Group in Hinesburg. Sugaring on Shaker Mountain Farm gives Richard the opportunity to connect with the land and work in the woods to perform alchemy, turning sap into Vermont gold.
Ann provides regional aquatic invasive species technical assistance to groups and individuals managing aquatic invasive species. When not in the woods – or on or in the water – Ann searches for and refurbishes vintage goods.